The World's Most Superb Thin Film Transducer Technologies
The all new ElectroMotion® Series features both electrostatic and compact Folded Motion™ thin film transducer technologies. This bold loudspeaker series establishes a new benchmark for price versus performance. Pushing thin film transducer technology to its limit, the ElectroMotion Series floorstanding loudspeakers, the ElectroMotion ESL X & ESL, features the most affordable full-size XStat™ electrostatic transducers ever designed. Voice-matched center and surround speakers will feature the next evolution of Folded Motion technology—MartinLogan's new larger, lower distortion Folded Motion™ XT tweeter.
Designed for both 2-channel music enthusiasts and those seeking the worlds most articulate and dynamic multi-channel home theater systems, ElectroMotion Series speakers are voice and timbre matched with one another as well as the rest of the MartinLogan line. With audiophile-grade floorstanding electrostatic loudspeakers starting at $2,499.96 per pair (US), this new series represents the most compelling 'affordable' audiophile-grade speakers ever brought to market.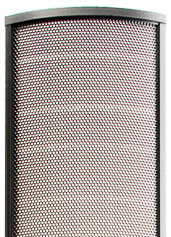 XStat™ Electrostatic Panel
The front stage for the ElectroMotion Series uses full-sized curvilinear XStat electrostatic transducer housed within a radical aluminum and composite Airframe.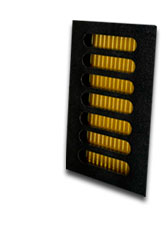 Folded Motion™ XT
Our new larger, low distortion Folded Motion XT tweeter boasts a radiating surface 40% larger than those found in the award-winning Motion® Series products.