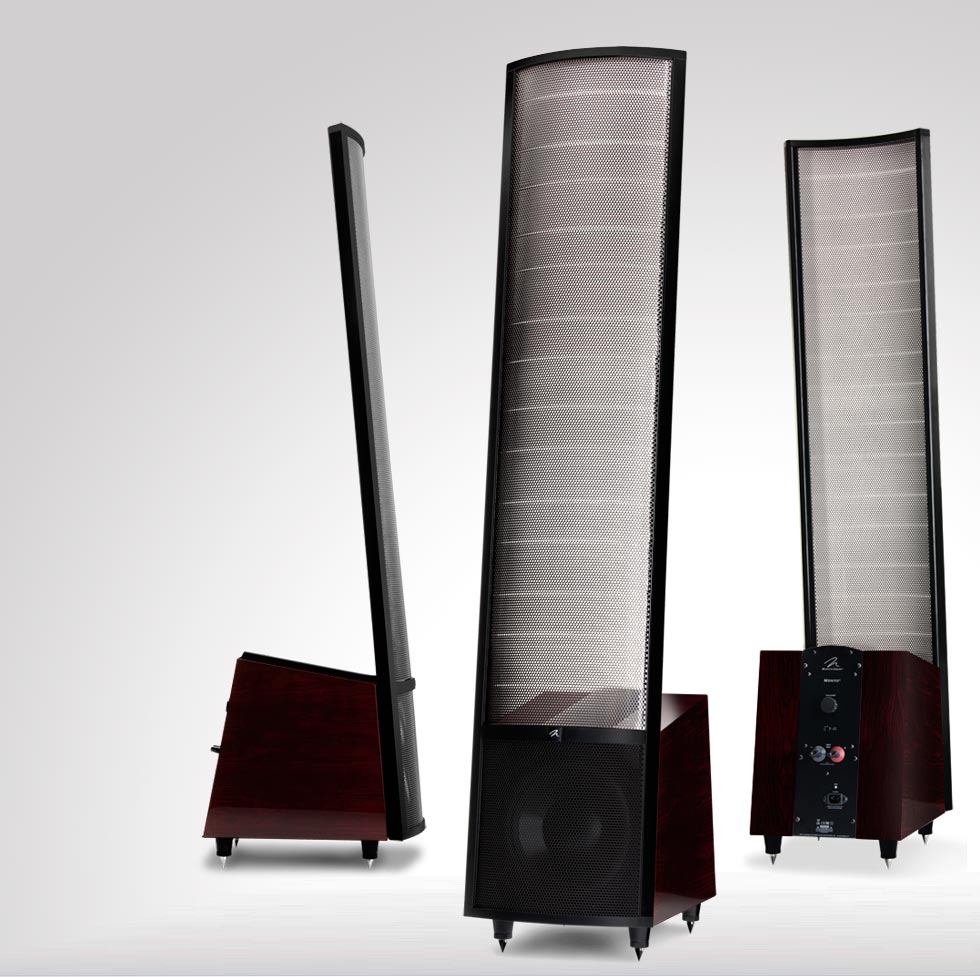 Montis
Reserve ESL Series
Starting at $9,995 per pair
Quick specs:
44" x 11.3" XStat™ CLS™ Transducer
200W 10-inch PoweredForce™ Woofer
29—23,000 Hz ±3dB Frequency Response
24-bit Vojtko™ DSP Engine
Professional Reviews

"Is this speaker a significant upgrade? Unquestionably. The Montis makes the biggest jump to date at integrating a cone woofer with an ESL panel."
Customer Reviews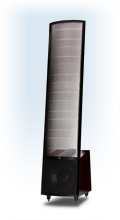 Montis
Able to reveal every subtle nuance of recorded sound with unflinching accuracy, Montis' ultra-rigid AirFrame, CLS™ XStat transducer and 24-bit Vojtko DSP engine deliver performance with magical precision and dynamics.
---
by Joel, 3 years ago






Montis really sings
I auditioned both the the Ethos and the Montis. I thought the Montis was a bit better all around. I currently own a set of Vantages. I used jazz, opera, classical quartets. Montis was much better in mid bass (Passos and Carter sacd) but both were very nice for female vocals. I think the larger panel size has some positive effects on general ambience. Both were much better than the Vantage which I have now. The Ethos was very good for vocals and chamber music. A good sub and the Ethos should work fine.

A good fast sub woofer is expensive. So the Montis is cost effective if you do not want to buy a sub. With a good sub, low bass will probably not be an issue and the Ethos would be fine for most applications. However integration of subs with electrostats is not straight forward. After considerable thought and testing I purchased the Montis for my 7.2 system and am now breaking them in. We do both movies and lots of eclectic stereo on our home.
I found much tighter bass and the xover region were much better integrated in the Montis compared to the Vantage. One of my test songs is Danny Boy from the stereophile disk. I listen for the soloist as he steps and sings in the male chorus. The best magnaplanars get this right. The Vantage did not. The Montis sounds great with this piece.
In summary the mid bass is better in both the Ethos and the Montis than the Vantage. The Ethos seemed a bit "boxy" to me at the very low end.

I think one of the weak points in the Martin Logan speakers has been the integration between the panels and the woofer. Both the Ethos and the Montis are much much better in this area. However there are some problems at the low end for the Ethos (box sound and an occasional thump). I did not hear any problems with the Montis with any of the music I played

Of course the larger panel and 10" woofer make the Montis a very clear winner Living with the Montis now, I would say it has an impressive dynamic range. This is with listening to classical guitar; the attacks seem faster and louder than with my Vantage. The same was also true for piano.

My Bryston 4 sst' s damping factor may have helped the Montis show off these characteristics
After some breaking I can tell you that the Montis really has made a difference in our home. My wife who is not a hi fi nut in any way now comes in to listen. She just thanked me for showing her what good music sounds like (last little willies album)