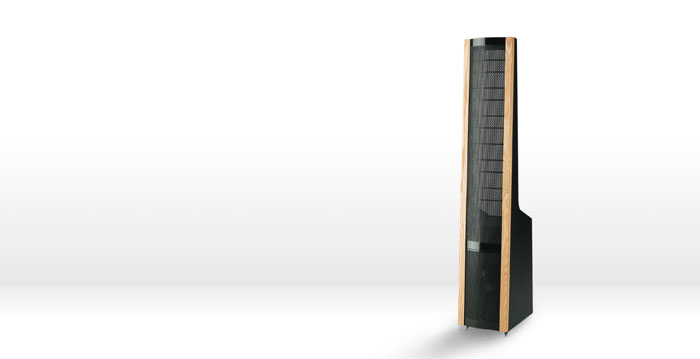 Aerius i
DISCONTINUED
Launched in 1996
---
Price when discontinued:
Customizable, starting at
$2,300 per pair
---
Aerius i
A Marvel in Size, Technology, and Price
A transducer equal in precision to the most expensive world-class competitors, housed in our most affordable package. Complementing any environment, the Aerius i requires less than one square foot of floor space, allowing easy placement from small apartments to dedicated listening rooms. Available in black lacquer or hand finished oak hardwood trim.