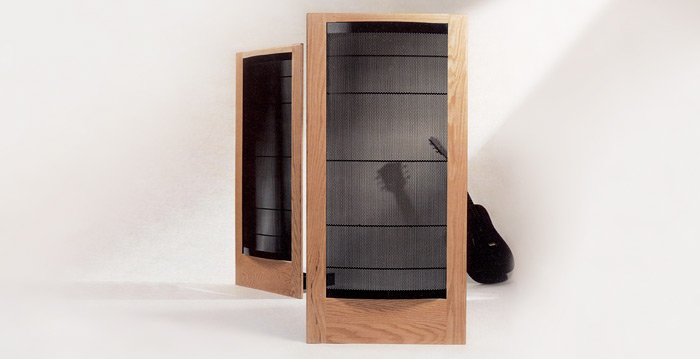 CLS
DISCONTINUED
Launched in 1986
---
Price when discontinued:
Customizable, starting at
$2,500 per pair
---
CLS
Full Range Electrostatic Transducer
Our award winning Curvilinear Line Source™ technology allows smooth unencumbered dispersion of sound throughout the listening area. The result, perfectly etched imaging and focus are achieved through minimal room interaction and optimum natural reproduction of sound. For thirty years, electrostatic technology has been accepted as the ultimate for resolution and clarity in sound reproduction. MartinLogan has developed the fist practical application of this technology (patent pending) into a system that delivers full level response from a single transducer, operates reliably in open air use, is compatible with any system, and presents seamless dispersion of precise sound to your listening environments.