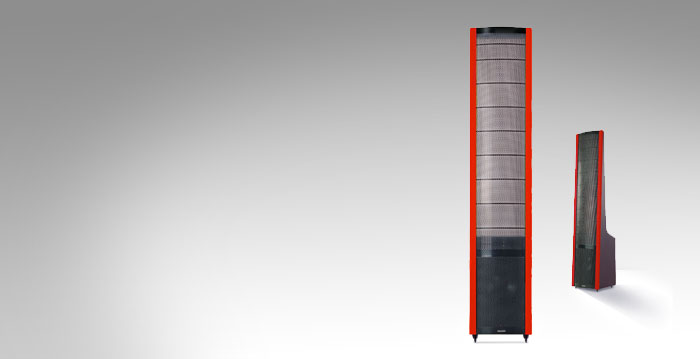 SL3
DISCONTINUED
Launched in 1995
---
Price when discontinued:
Customizable, starting at
$3,400 per pair
---
SL3
Matchless Prescision and Practicality
Matchless precision and practicallity; an affordable reference standard. The SL3 manifests our years of exhaustive curvilinear electrostatic research into a speaker system that you will find remarkably accurate, space efficient and affordable. The SL3 is available with a variety of hand finished hardwood trim and is housed in an attractive matte finish cabinet.