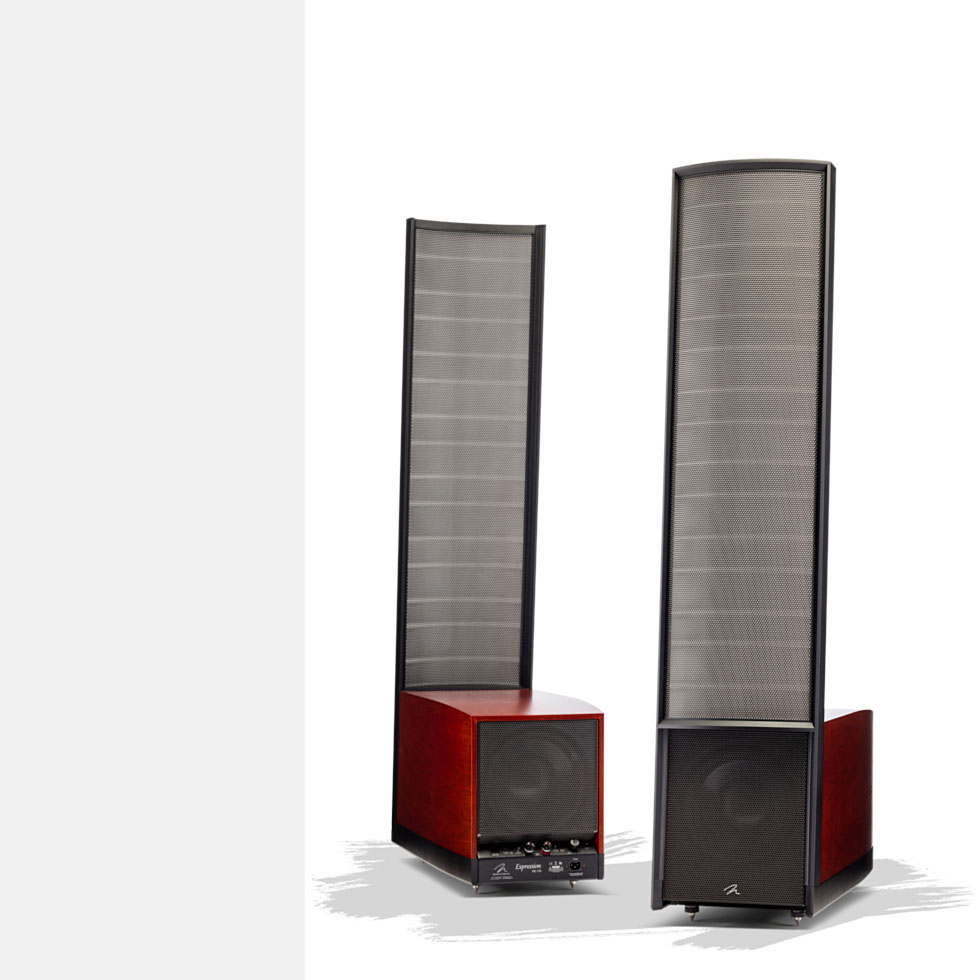 Expression ESL 13A
Masterpiece Series
Starting at $14,995 per pair
Quick specs:
44" x 13" XStat™ CLS™ Transducer
24—23,000 Hz ±3dB Frequency Response
Dual 10-inch PoweredForce Forward™ Woofers
with Dual 300W / Channel Amplifiers
24-bit Vojtko™ DSP Engine
Anthem Room Correction (ARC™) ready
Finish Options:




---
To run Anthem Room Correction (ARC) with your speakers you will need to purchase a PBK or ARC Kit (Please note that MartinLogan Perfect Bass Kit (PBK) microphones are fully compatible with Anthem Room Correction for MartinLogan speakers). Each kit is shipped with a unique microphone. To download the most up-to-date version of ARC, please click the link below to go directly to Anthem's website.
Instructions
---
Anthem Room Correction (ARC) Operating Guide