AVAD Dealer Verification Results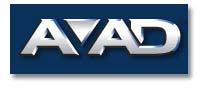 Dealer Verified!
Yes! HiTech Home at 250 Milltown Road in East Brunswick, NJ is an authorized MartinLogan dealer through AVAD distribution. MartinLogan will honor all warranty issues through this dealer.
If you still have questions, please give us a call M-F, 8AM to 5PM CT at 785-749-0133 or send us an email.