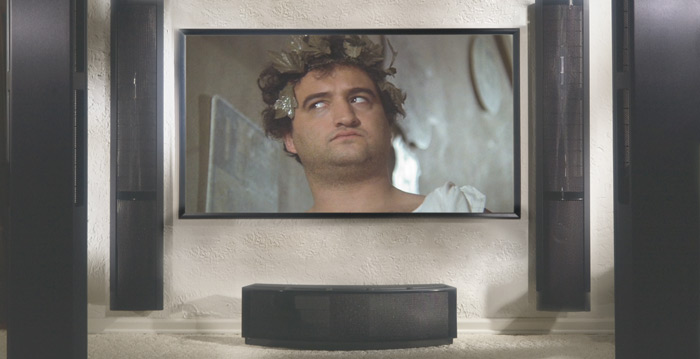 Stylos
DISCONTINUED
Launched in 1993
---
Price when discontinued:
$2,695
per pair
---
Stylos
Sound That Defies the Laws of Space
Uncompromised quality with maximum flexibility. The innovative design of the Stylos provides high-resolution electrostatic reproduction from a unique cabinet that may be installed practically anywhere; in a wall, mounted on a wall, or placed as close as 1/2" from a wall. The Stylos is available with several installation options including a designer scrim which may be painted or covered to match your decor. The Stylos is the result of over 40 fully functional prototypes produced by Martin-Logan research. Stylos defies the laws of acoustic space to bring you the ultimate in on-wall/in-wall sound reproduction.

Frequency Response

55–20,000 Hz ±3dB

Horizontal Dispersion

30°

Vertical Dispersion

38" (96.5cm) line source

High Frequency Transducer

38" (96.5cm) CLS™ electrostatic transducer

Low Frequency Transducer

6.5" (16.5 cm) high rigidity cone with extended throw driver assembly, sealed enclosure

Sensitivity

88 dB/2.83 volts/meter

Impedance

4 Ohms, 2 at 20kHz. Compatible with 4, 6, or 8 Ohm rated amplifiers.

Recommended Amplifier Power

20‒400 watts per channel

Crossover Frequency

700 Hz, 12dB per octave

Weight

40 lbs. (18.2 kg)

Dimensions

63.5" × 10.5" × 4.5"
(161.3cm × 26.7cm × 11.4cm)

Specifications are subject to change without notice.