Dominant center channel speaker with a Folded Motion® XT tweeter, high-gloss piano-black finish and subtle angled top. Voice-matched with MartinLogan ESL speakers.
Launched in 2014
Price when discontinued:
$899.95 each
Engineering Genius
What makes the Motion Series sound so amazing? MartinLogan's dedicated in-house engineering team started by utilizing and refining the most advanced, compact technologies and combining them with innovative engineering. The result is an emotionally engaging sound that rivals (and most times trounces) traditional loudspeakers of similar size and price.

Minimalistic Design Featuring Luxurious Real-Wood
Motion 50XT combine high-excursion, black aluminum cone woofers and low-turbulence, rear-firing bass ports, and features 6.5-inch woofers for deeper bass extension, paired with our larger Folded Motion XT tweeter. Each model creates clear, highly dynamic, and precise sound. Premium, five-way binding posts assure a solid connection.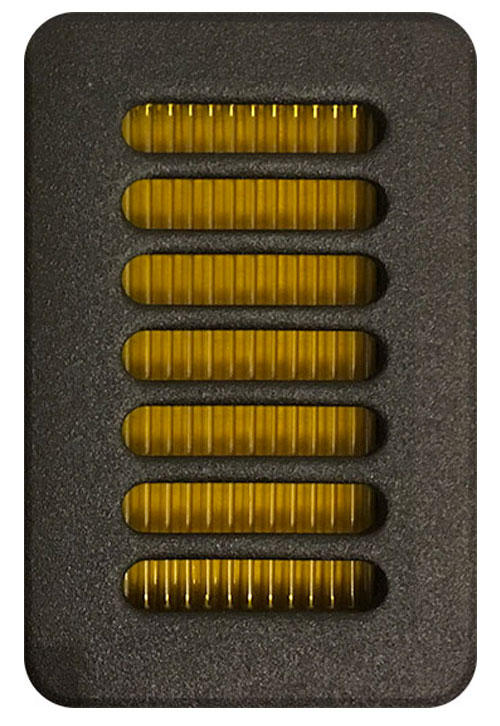 Folded Motion® XT Tweeters
The signature Folded Motion tweeters utilize extremely low mass diaphragms that "squeeze" air, and require significantly less excursion than the typical 1-inch dome tweeter, which drastically minimizes distortion while providing a lightning fast response time. The increased surface area also provides a wide, yet controlled sound dispersion to create a realistic and carefully etched sound stage.
The low distortion Folded Motion XT tweeter boasts a radiating surface 40% larger than those found in the award-winning Motion® Series products. This substantial leap in size increases the bandwidth and efficiency of the high-performance tweeter for effortless performance.