During the unprecedented impact of COVID-19 we have reduced both staff and hours of operation. Because of this, all calls may not be answered. For all technical support related inquires we encourage you to email service@martinlogan.com and sales@martinlogan.com for sales inquiries. Please expect a slightly longer response time than usual. Thank you for your understanding during this time.
Tweeter Dual Folded Motion XT in un array ad ampia dispersione ideale per le applicazioni dei canali surround.
749,99 USD ogni
ElectroMotion FX2 Finishes
SKU:
Price: 749,99 USD ogni
Finish Upcharge:
Sold As: ogni

Il EM FX2 dispone di doppi pieghevoli tweeter Proposta XT in una matrice ampia dispersione ideale per applicazioni di canale surround. Un singolo woofer a cono in fibra drogato da 6,5 pollici fornisce un'estensione a bassa frequenza potente. Disponibile in una finitura satinata nera, EM- FX2 è progettato per il montaggio ad angolo, a parete oa parete angolare per una collocazione audio surround versatile in qualsiasi stanza.
Tweeter a movimento lento XT
Il tweeter Folded Motion XT di dimensioni più piccole e bassa distorsione di MartinLogan vanta una superficie radiante del 40% superiore a quella dei prodotti Motion® Series pluripremiati. Questo notevole aumento delle dimensioni aumenta la larghezza di banda e l'efficienza del tweeter ad alte prestazioni per prestazioni del canale centrale senza sforzo.
Profilo snello
Quando montato su una parete piatta, EM- FX2 sporge solo 6.8 ", rendendolo il diffusore del canale surround perfetto per stanze ampie, senza aggiungere inutili ingombri o distrazioni visive.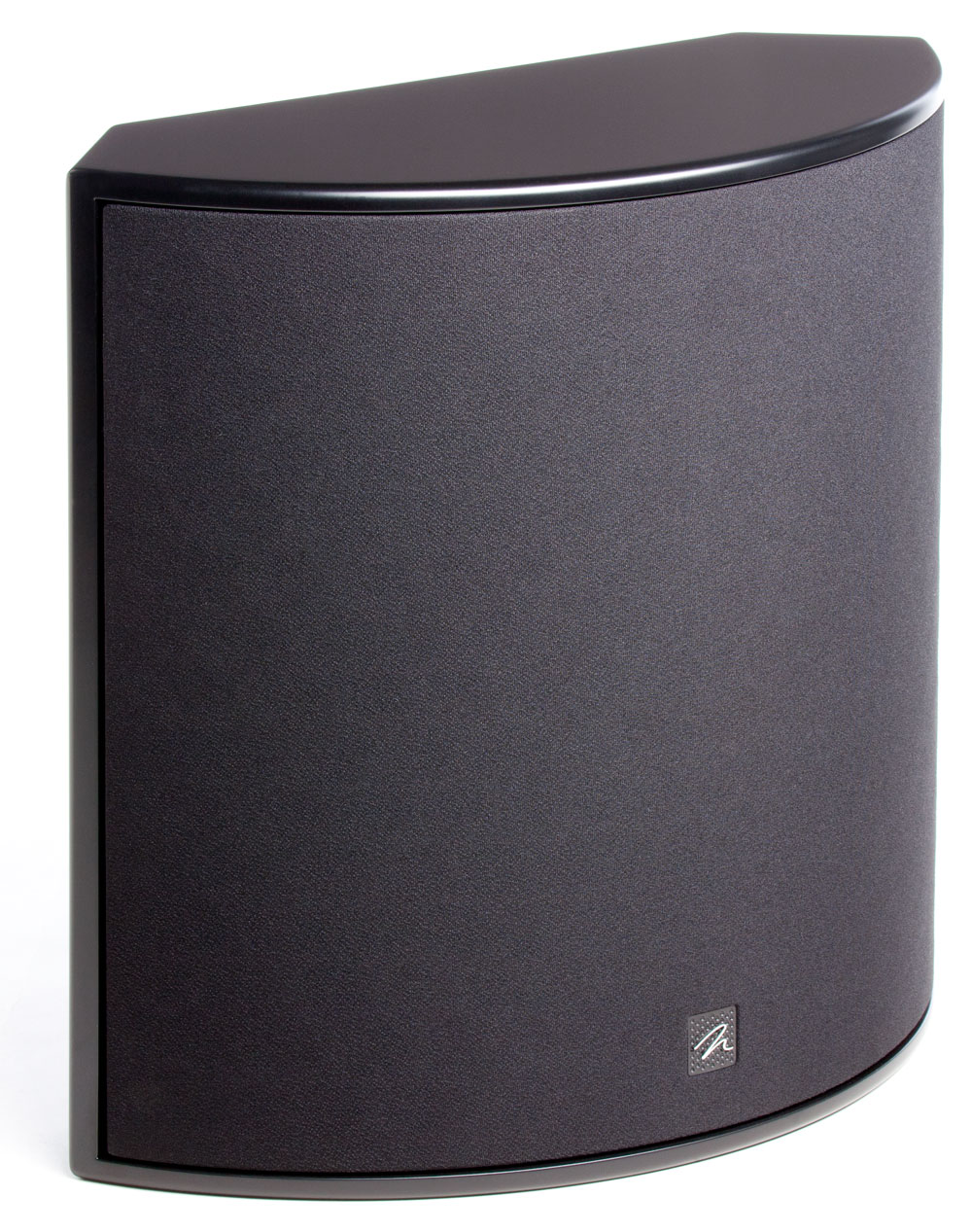 specificazioni
Risposta in frequenza

55-25.000 Hz ± 3dB

Potenza amplificatore consigliata

20-200 watt per canale

Dispersione orizzontale

160 °

Dispersione verticale

30 °

sensibilità

93 dB a 2,83 volt / metro

Impedenza

5 Ohms Compatibile con amplificatori da 4, 6 o 8 Ohm.

Frequenza di crossover

2,300Hz

Trasduttore ad alta frequenza

Due trasduttori XT a movimento piegato da 1,25 "× 2,4" (3,2 cm × 6,1 cm) con diaframma da 4,5 "× 2,75" (11,4 cm × 7 cm)

Trasduttore a bassa frequenza

Cono in carta da 6.5 "(16,5 cm) con cestello in alluminio pressofuso.

componenti

Induttori personalizzati per bobine ad anima d'aria. Condensatori a film di poliestere in serie e condensatori elettrolitici a bassa densità in parallelo. Tweeter protezione termica / corrente.

ingressi

Spingere lo stile con i jack a banana

Peso

16 libbre. (7,3 kg)

Dimensioni

14,9 "x 14" x 6,8 "(37,9 cm x 35,5 cm x 17,2 cm)

Le specifiche sono soggette a modifiche senza preavviso
recensioni dei clienti Per ElectroMotion FX2
per favore, registrati o Iscriviti aggiungere commenti.