During the unprecedented impact of COVID-19 we have reduced both staff and hours of operation. Because of this, all calls may not be answered. For all technical support related inquires we encourage you to email service@martinlogan.com and sales@martinlogan.com for sales inquiries. Please expect a slightly longer response time than usual. Thank you for your understanding during this time.
Dual Folded Motion XT-tweeters in een array met brede spreiding, ideaal voor surround-kanaaltoepassingen.
US$ 749,99 elk
ElectroMotion FX2 Finishes
SKU:
Price: US$ 749,99 elk
Finish Upcharge:
Sold As: elk

De EM- FX2 beschikt over dubbele Folded Motion XT- tweeters in een array met brede dispersie, ideaal voor surround-kanaaltoepassingen. Een enkele 6,5-inch gedoteerde woofer met vezelconus biedt een krachtige uitbreiding met lage frequenties. De EM- FX2 is verkrijgbaar in een zwarte satijnen afwerking en is ontworpen voor hoekmontage, muurmontage of hoekmuurmontage voor veelzijdige plaatsing van surroundgeluid in elke kamer.
Gevouwen Motion XT Tweeter
De grotere, lage vervorming van de Folded Motion XT- tweeter van MartinLogan heeft een stralend oppervlak dat 40% groter is dan dat van de bekroonde Motion®-producten. Deze substantiële sprong in omvang verhoogt de bandbreedte en efficiëntie van de krachtige tweeter voor moeiteloze middenkanaalprestaties.
Slank profiel
Bij montage op een vlakke muur steekt de EM- FX2 slechts 6,8 "uit, waardoor het de perfecte surround-kanaalluidspreker is voor grote kamers, zonder onnodige afleiding of visuele afleiding toe te voegen.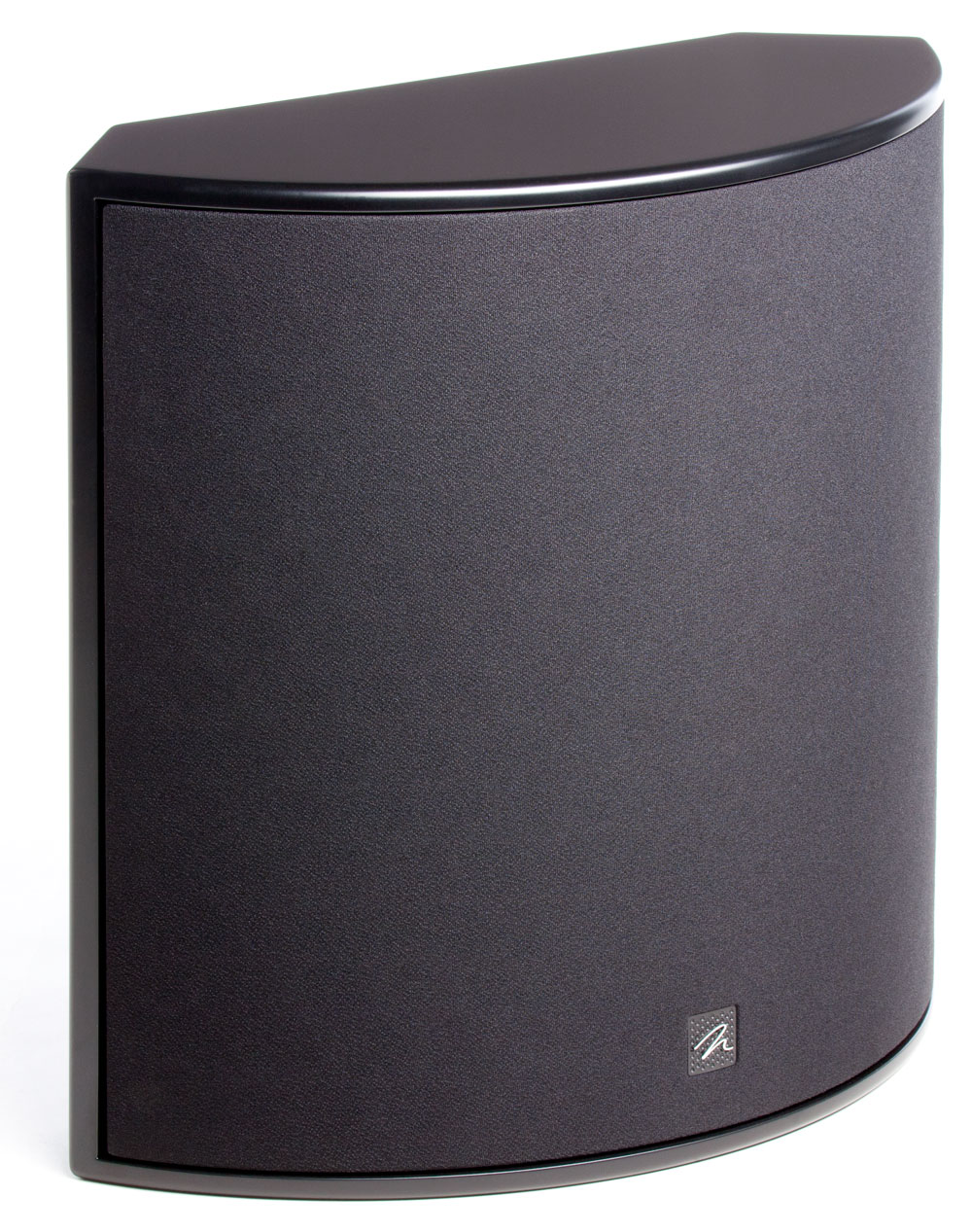 bestek
Frequentierespons

55–25.000 Hz ± 3dB

Aanbevolen versterkervermogen

20 - 200 watt per kanaal

Horizontale dispersie

160 °

Verticale dispersie

30 °

Gevoeligheid

93 dB @ 2,83 volt / meter

Impedantie

5 Ohm Compatibel met versterkers van 4, 6 of 8 Ohm.

Crossover-frequentie

2,300Hz

Hoogfrequente transducer

Twee 1,25 "× 2,4" (3,2 cm x 6,1 cm) XT-transducers met gevouwen beweging met een diafragma van 4,5 "x 2,75" (11,4 cm x 7 cm)

Laagfrequente transducer

Papierconus van 16,5 cm (16,5 cm) met mand van gegoten aluminium.

Components

Op maat gemaakte luchtspoel-inductoren. Polyester filmcondensatoren in serie en lage DF elektrolytische condensatoren parallel. Tweeter thermische / stroombeveiliging.

ingangen

Push-stijl met bananenkrikken

Gewicht

16 pond. (7,3 kg)

Dimensies

14.9 "x 14" x 6.8 "(37,9 cm x 35,5 cm x 17,2 cm)

Specificaties kunnen zonder kennisgeving worden gewijzigd
klanten-reviews Voor ElectroMotion FX2
alsjeblieft, Aanmelden of Inschrijven om opmerkingen toe te voegen.