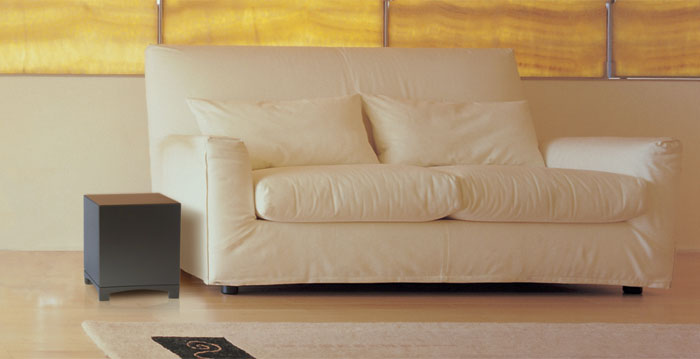 Dynamo
DISCONTINUED
Launched in 2004
---
Price when discontinued:
$649
each
---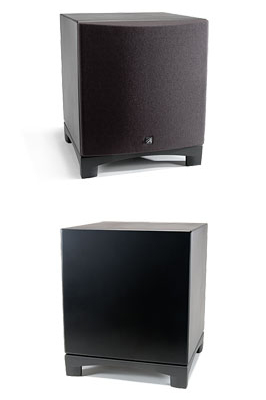 Black
Dynamo
---
Compact Affordable Performance
Every element of Dynamo, from driver to amplifier to crossover to cabinet, is meticulously designed and manufactured to our highest standard. The result is staggering low-frequency performance for a subwoofer of its size and price. And its versatility is second to none. Variable phase and low-pass crossover controls enable custom tailoring to any system and environment. Dynamo can also be quickly reconfigured for either down- or front-firing operation.
Choose a Finish
---


Frequency Response

25–120 Hz ±3dB; Anechoic through LFE effects input

Low Pass Filter Frequency

30–80 Hz

High Pass Filter Frequency

70 Hz

Low Frequency Transducer

10" (25.4cm) high excursion, aluminum element woofer with extended throw drive assembly

Amplifier

200 watts rms

Impedance

Line level RCA: 20,000 Ohms
LFE RCA: 34,000 Ohms. Compatible with 4, 6, or 8 Ohm rated amplifiers.

Components

Custom wound audio transformer, polypropylene capacitors, air core coils

Audio Controls

Power: Auto/On/Standby

Inputs

RCA line level; RCA LFE; speaker level

Weight

28.5 lbs. (12.9 kg)

Dimensions (down-firing configuration)

13.9" × 11.7" × 12.6"
(35.3cm × 29.7cm × 32cm)

Dimensions (front-firing configuration)

13.9" × 11.7" × 12.9"
(35.3cm × 29.7cm × 32.8cm)

Specifications are subject to change without notice.