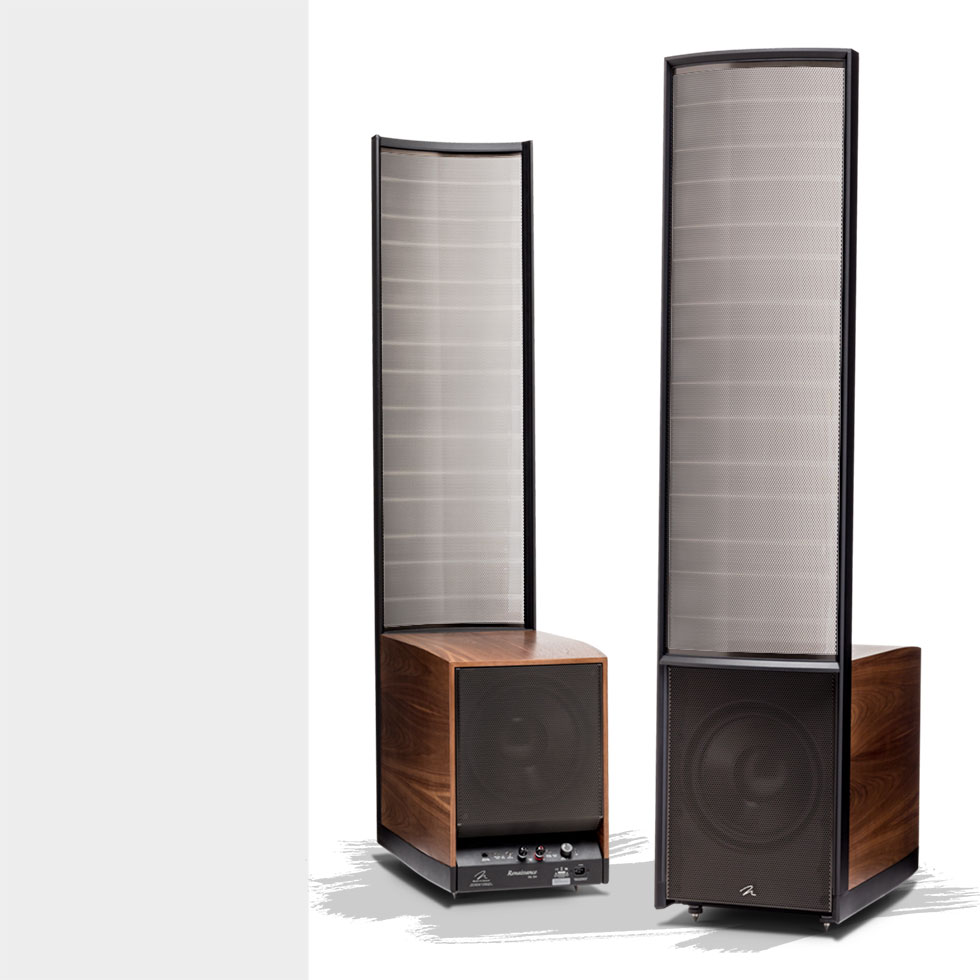 Renaissance ESL 15A
Masterpiece Series
Starting at $24,995 per pair
Quick specs:
46" x 15" XStat™ CLS™ Transducer
22—21,000 Hz ±3dB Frequency Response
Dual 12-inch PoweredForce Forward™ Woofers
with Dual 500W / Channel Amplifiers
24-bit Vojtko™ DSP Engine
Anthem Room Correction (ARC™) ready
Finish Options:




Professional Reviews
MartinLogan Masterpiece Renaissance ESL 15A Loudspeaker
Yes, I've drunk the Kool-Aid for years. But even though I'm pre-primed to like electrostatic-panel speakers, I'd never found a one-stop solution I could live with. Now that a MartinLogan active subwoofer endowed with ARC-2 has been successfully mated to an XStat panel, anyone serious about big, full, accurate sound reproduction can start here. Unconditionally recommended.

—Jon Iverson, Stereophile
Read the full review »
Customer Reviews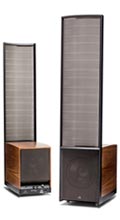 Renaissance
ESL 15A
Renaissance ESL 15A represents a major evolution in electrostatic design. Featuring a 15-inch (CLS™) XStat™ electrostatic transducer, dual 12-inch PoweredForce Forward™ woofers powered by dual 500-watt Class-D amplifiers, and controlled by a 24-Bit Vojtko™ DSP Engine and ARC™ (Anthem Room Correction).
---
by Seahawk, 9 months ago






Fantastic! (Upon Further Review)
Upon first purchasing these "bad boys", I gave the Renaissance a four star, alluding to my sound system "getting better".

Well, after a short break in period, fully utilizing the ARC, and a new amplifier, I think I have hit my upper end as far as what my ears will allow me to ascertain. They are fantastic in all realms, including "value". Who would have thought that spending $25,000 would be a "good buy"?

And the customer support and willingness/desire to talk to you about your whole system, as well as ML products is/has been great. One ML representative said that "friends and family don't get it (spending dollars on high end equipment)" and they are right (except for one astute nephew of mine), but we certainly do and appreciate the whole ML speaker family!

This is a great company to do business with...it's a pleasure.


---
by Seahawk, 2 years ago






Nice
So far, so good with these new toys. Compared to my Ethos, the Renaissance is just a bigger and more powerful sound. And as they break in, it only gets better. My McIntosh is a perfect match. And I haven't even got the bass kit hooked up yet...this will be great.