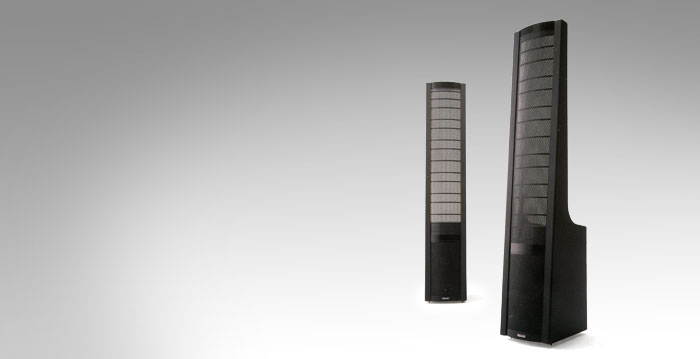 Aerius
DISCONTINUED
Launched in 1992
---
Price when discontinued:
Customizable, starting at
$1,995 per pair
---
Aerius
Open Your Ears and See.
Open your mind to a new reference standard for musical clarity, power and intelligent size. Close your eyes and hear. The sensation you feel is an unswerving commitment to music in its highest form of reproduction. Open your ears and see the performance. The culmination of a decade of advances in electrostatic and hybrid loudspeaker technology, the Aerius offers you an uncompromised, yet affordable new reference standard loudspeaker that reveals everything within the music.