From the precision performance characteristics and new aesthetic of Prodigy comes the MartinLogan Ascent.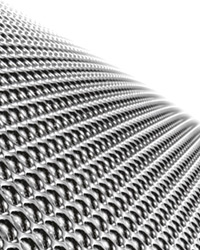 It began simply—drive the idea of performance sculpture to the next level—define a unique language form that fully expresses the MartinLogan difference while maintaining MartinLogan's consistent level of performance and quality. You saw this idea first emerge as the matchless Statement E2 and then migrate to the Prodigy and Theater ESL's.
Embodying the look and breakthrough technology of its predecessors, Ascent features advanced construction techniques and finishes including specially designed stator supports and composite headpiece for maximum stator rigidity and astonishing clarity. A redesigned crossover, proprietary audiophile CE certified binding posts, thicker cabinetry, and MartinLogan energy transfer coupler (ETC) spikes combine to provide tighter bass and increased dynamics—outperforming all comers in its class.