Descended from Statement E2, Prodigy establishes new standards in technology, performance, and aesthetics.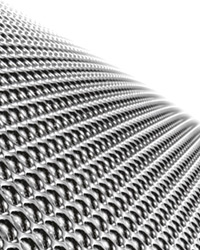 Advances in our electrostatic transducer, a new multi-transformer design, and isolated high-pass/low-pass crossover result in increased efficiency, power handling, and bandwidth extension.
Multi-laminate composite cabinetry integrates a matrix assembly for strength. Aluminum alloy head-piece and side plate, and extruded stator supports increase rigidity of the ESL frame assembly resulting in an utterly non-resonant high performance cabinet-providing luminous detail, and expanded dynamics.
Innovative, ForceForward™ (patent pending) bass configuration utilizes dual aluminum and high rigidity fiber cone drivers in isolated chamber configuration. You experience unprecedented room/bass control with outstanding placement flexibility-clean, pure, powerful bass-everywhere.
Prodigy sets the standards for living with sound.
Available in matte black with a variety of hand-finished hardwood trim options, Prodigy is both single wire and bi-wire stereo capable.