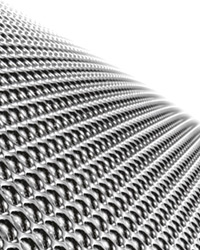 From the beginning, the center channel has been recognized as the most critical element in any home theater system. It grabs your attention, grounds the cinematic experience, and holds you in the moment. Designed and executed precisely, the center channel bridges the theater main channels and provides a seamless sound stage that tracks the cinematic environment—to perfection. This is exactly what MartinLogan Theater™ was designed and manufactured to do—effortlessly.
We started with our own Logos center channel—known the world over as a reference standard. We raised the standard to the next level of clarity and power. The result is a completely unique design that leverages both our incomparable curvilinear line-source (CLS) electrostatic technology and our long experience in hybrid speaker system design.
Theater provides incomparable dynamics and clarity—from sighs and whispers to room shaking explosions—maintaining controlled dispersion. Controlled dispersion minimizes reflected sound in your listening room—you experience pure detail moment-by-moment with flawless accuracy.
MartinLogan Theater delivers on the promise of THX™, DTS™, and Dolby Digital™ sound without compromise. Its transparent look complements any home theater, and its multi-mount stand simplifies precise alignment whether you choose set-top, wall mount, or on-floor configuration. Theater from MartinLogan— setting the standards for living with sound.